The geological setting of the Québec City region is as distinctive as its culture. That may help to explain why, for both seasoned hikers and novices, hiking is the most well-liked and easily accessible outdoor activity in this area.
When renting a chalet on WeChalet, there is just so much beautiful nature everywhere. The routes will lead you to St. Lawrence River bluffs, across glacier valleys, and deep into the boreal forest.
Here are some helpful hints and suggestions to make your hike memorable.
Station Touristique Duchesnay
Due to its reputation for having short, well-maintained routes on level ground, Duchesnay is ideal for family nature hikes.
Children love the interesting natural phenomenon of the shelters with rock roofs along the Le Rocher route. All the way home, they'll be chatting about those amusing rocks.
Mont-Sainte-Anne
The 625 metres of Mont-Sainte- Anne's summit can be reached via a variety of trails, from moderate to difficult. You'll have a breathtaking view of the St. Lawrence River and Île d'Orléans no matter how you get there.
Sentier des Caps
The 51 km Sentier des Caps trail winds through Charlevoix's hills, with the St. Lawrence River in the distance. Spend two to five days exploring this beautiful wilderness, which is scattered with cottages where you can stay the night.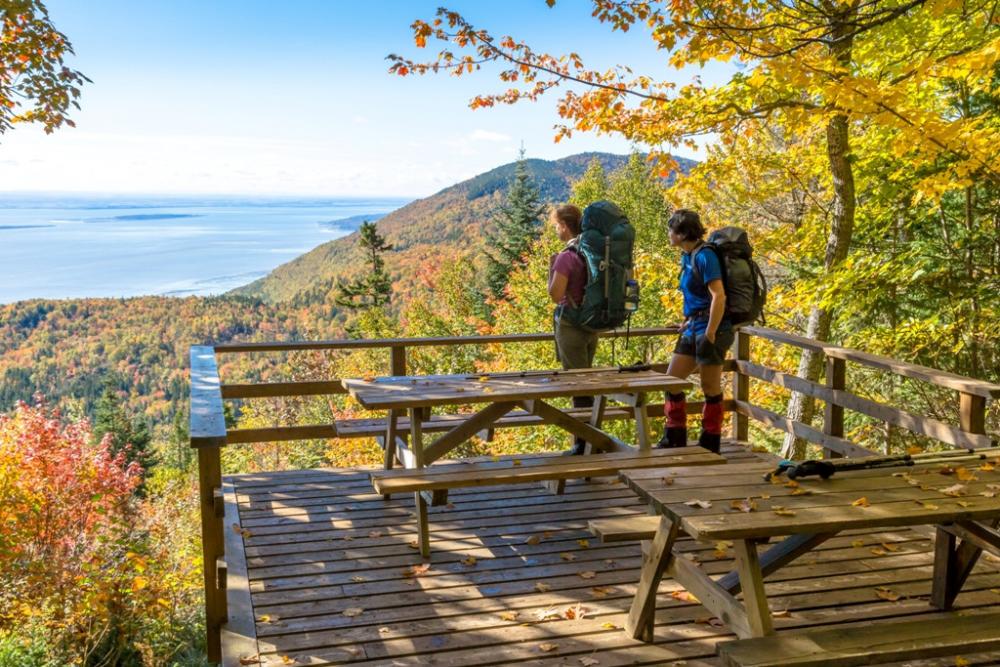 Vallée Bras-du-Nord
The Philosore and Falaise trails present excellent trials for those who are more physically fit. While the welcoming yurt village offers a little more luxury, the wooden mountain cottages offer a distinctive experience.
Parc national de la Jacques-Cartier
Make Parc national de la Jacques-Cartier your base camp before venturing out to see the spectacular glacial valleys. To make your trip to the outdoors more convenient, there are yurts, campgrounds, huts, and cottages to choose from.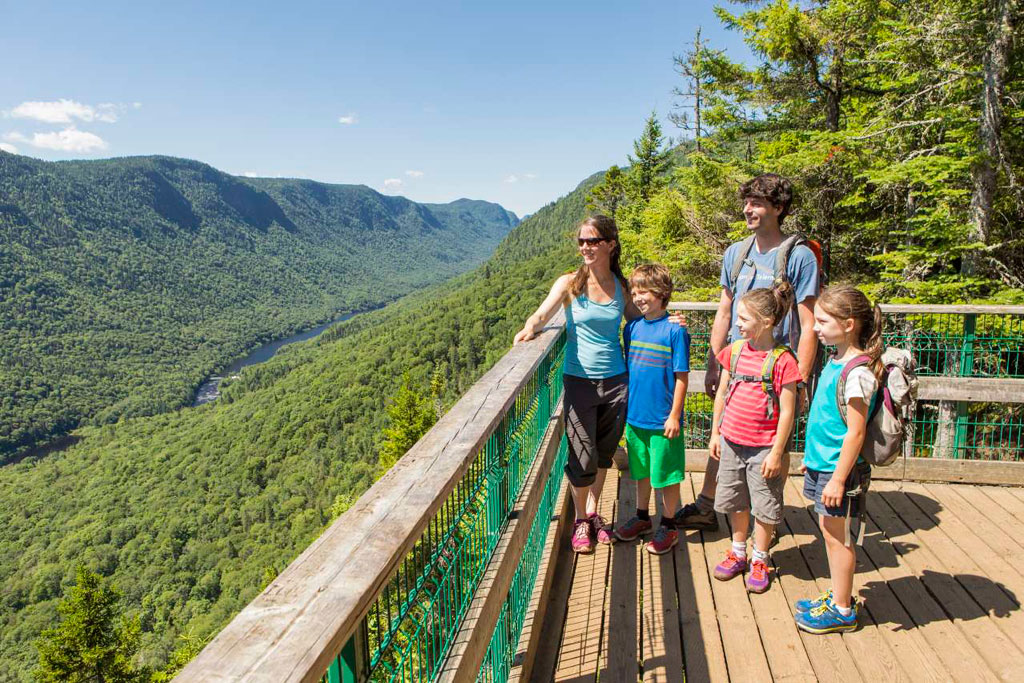 Hiking Trail Conditions during the Seasons
Summertime: Even though it's oppressively hot in the city in the summer, it might be good to go on a hike due to the lower temperatures in the forest. Simply make sure to bring enough water and drink plenty of it.
Autumn: Due to the gorgeous colours and lack of bugs, fall is sometimes the busiest hiking season. Bring warmer clothing and a raincoat because the weather is cooler.
Wintertime: In the winter, hiking is frequently possible without wearing snowshoes. This is especially so if it hasn't snowed on the trails for a few days.
Spring: Even when the snow has thawed, it's best to wait for a few weeks before entering the forest. By mid-May, most hiking paths are in excellent shape, so go hiking around this time of the year.
Conclusion
In addition to learning more about the local flora and wildlife, hiking with a guide enables you to visit the most stunning locations easily. From day trips to more extended hiking adventures, you'll never run out of outdoor experiences in Quebec. And if you want to make your post-hiking adventures more convenient and comfortable, choose from the many accommodations available in the area.
WeChalet offers warm and accommodating chalets for rent in Quebec! We connect you with unique homes, condos, and cottages for rent in nature. Choose among our listings and find nature's beauty in enchanting Quebec!